Zakir Safiullin: «I'm 31 but I'm still developing»
04 january, 2018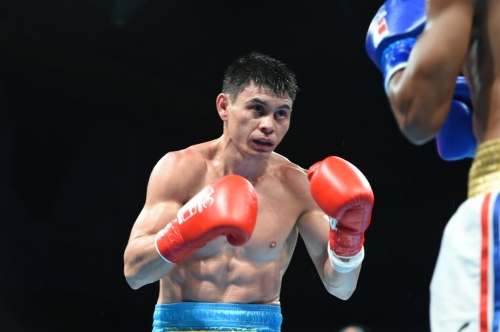 This year boxer form South Kazakhstan took the second place at the Kazakhstan Championships.
The champion of Kazakhstan-2013 and the silver prize-winner of Asian Championships-2015 Zakir Safiullin commented on the new structure of the national team of Kazakhstan and also shared the plans for the near future.
- Zakir, the updated list of the national team was published. What do you think of the competition with Berik Abdrakhmanov in 60 kg weight category?
- Just before Asian Games which will take place next year we will be sent to the small tournaments as the King's Cup in Thailand, and the tournament of four countries in Almaty. On the basis of our performances coach council will make the final decision. Now only the end of December and it is not necessary to pay the attention to the numbers under which the list of boxers has been announced. We have plenty of time. Everything will only depend on our performances.
- You and Berik are sport veterans among amateur boxers. You are 31. How do you estimate your physical condition?
- I don't know about Berik, but I personally feel as young and developing boxer. I have really revealed quite recently - became the champion of the country only in 25 years. Before this age I boxed in other category and looked for the optimum weight. After change of the weight category you may see an improvement of results. I think I will be able precisely to act at the high level about 5 years and the first place for me is the successful performance at the Olympic Games. Then I will try to go to professionals.
- Did you have any options of going to professionals?
- I wanted to focus on amateur career. I think I wil be able to act in the professional boxing.
- At the recently Kazakhstan Championships in Shymkent you have conceded to Abdrakhmanov in the final and have won "silver". What wasn't enough for a victory in a decisive fight?
- My personal opinion as well as opinions of third-party experts among coaches and boxers is I didn't lose. The decision was made by judges. They knew better. I want to add that I will prove my viability and I will show that the decision was not absolutely true.