Abylaikhan Zhusupov: «My idols are Sapiyev and Golovkin»
04 january, 2018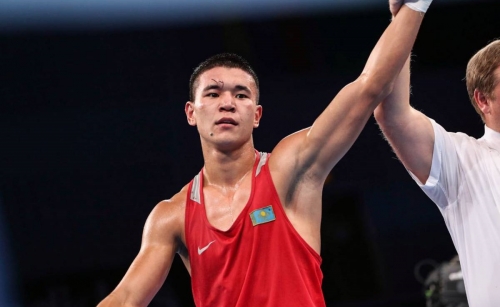 The Bronze prize-winner of the World Boxing Championship Abylaikhan Zhusupov (69 kg) in an interview has summed up the results of the performances in the expiring year and also has told about the future rivalry with Daniyar Yeleusinov.
- Recently the head coach of the national team Myrzagali Aitzhanov has announced the boxers list of the national team for 2018 where you will compete to famous boxers: Daniyar Yeleusinov, twice the best boxer of the Kazakhstan Championships Aslanbek Shymbergenov and Kanagat Maralov. Your weight is called as "Kazakhstan" because of its domination on the international level. How do you consider whether you are ready to compete to such skilled partners?
- With no doubt I am always adjusted on the best result. All these guys are our brothers. All of them are well familiar to me, we share one hall. And we have the same coaches. I treat them with great respect. It is the worthy competition in our weight. It will give a confidence, new knowledge base and experience.
- Yeleusinov is a fourth number in the current list of Aytzhanov. Does the fight against the Olympic champion motivate you?
- It is clear that Daniyar won't give up. - Daniyar is a master. I don't think that he needs any representation. He is an idol for young boxers. Every boy comes to the hall and dreams about such victories which Daniyar has achieved. It is impossible that this competition can't motivate me.
- The expiring year was quite good for you from the point of view of results. And how do you estimate the performance?
- As the athlete I always try to carry out only high tasks. I try not to complain and I don't worry about not to become the champion. It means I should improve my skills. And nobody stil cancels the receiving of experience. The performance in Tashkent and Hamburg in this regard will become for me as a good lesson. Before I had not enough experience to act better. Now I have gained enormous knowledge base. In the future it will affect on results and they will only be better.